Weenicons Figurine - Captain's Log (Star Trek)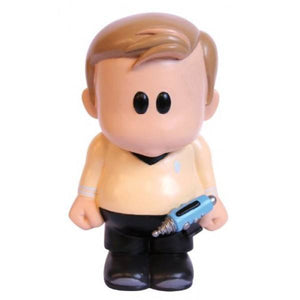 Weenicons Figurine - Captain's Log (Star Trek)
Regular price £24.97 £14.97 40% OFF
Everyone's life needs brightening up sometimes and there is no better way than with this fun, cool and funky Weenicon character. Weenicons are fab, funny and cute cartoon versions of your favourite pop culture characters from the film, TV and music world,
The figure feels heavy in your hand, is hand painted and stands at approximately 4 inches. Packed in an attractive presentation gift box. Great to collect or as a gift idea.  
A must have product for any Star Trek fan. Want to impress your friends then buy this cool Weenicon figurine. A perfect product to brighten up any  room, car, workplace and your life.
This special price ends in :
Estimated delivery time 1-3 days