Weenicons Figurine - Zombie Thriller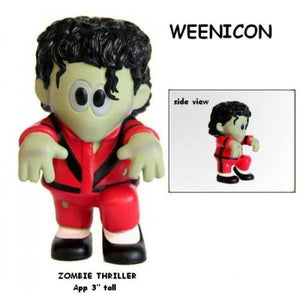 Weenicons Figurine - Zombie Thriller
Regular price £24.97 £14.97 40% OFF
The Weenicons characters represent a contemporary, design-led take on pop culture and retro classics. The brand looks at old favourites with new eyes, and gives our cultural icons a 'cute' and modern twist.
A must have product for any Michael Jackson Thriller Fan.
This Weenicon product is hand painted and  the product  stands at 4" tall. This product is also delivered in a gift box making it  a perfect present. 
This special price ends in :
Estimated delivery time 1-3 days